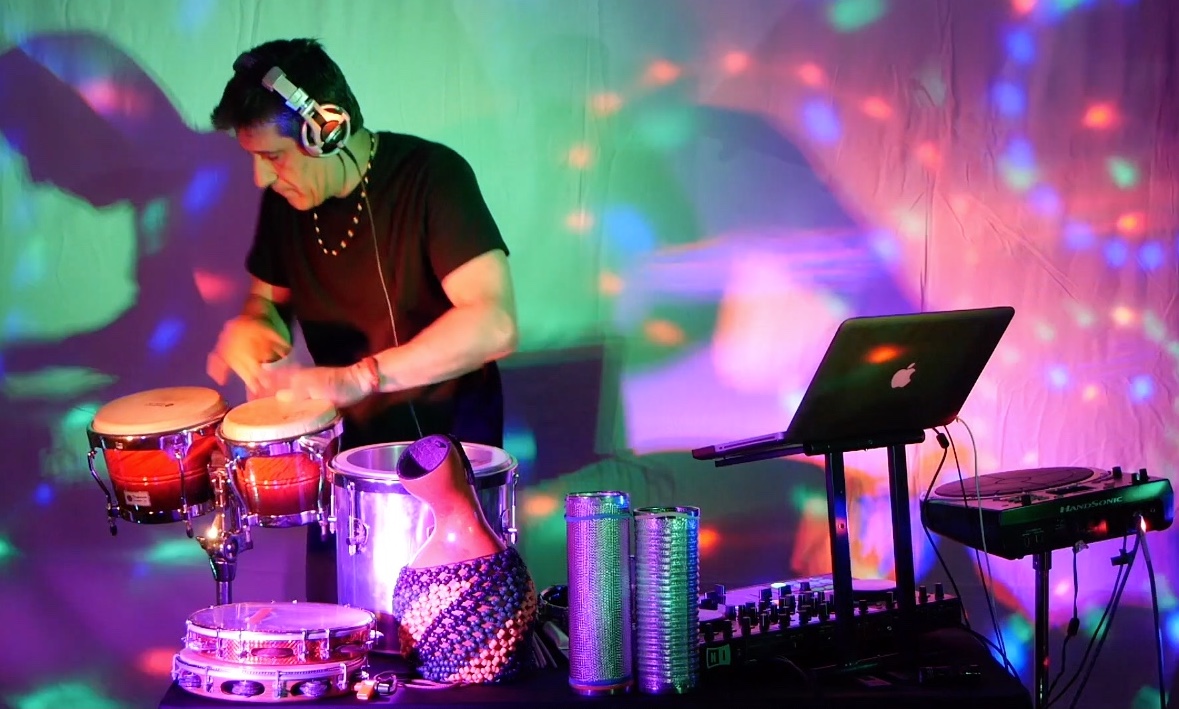 DJ sets with live musicians
You can entertain your guests with high energy musicians. Percussion or Saxophone.
We live in a great time, when ALL THE MUSIC IN THE WORLD is available !  I am a very eclectic DJ and drummer, with lots of experience in different types of events. From flashbacks to contemporary hits and international music. Always choosing the best selection in the styles you request with live remixes and "twists", plus engaging people to play percussion along with me if you are up to it.
From corporate to family celebrations, picking the right music and establishing the right vibe is one of my greatest pleasures. Weddings are one of my favourites. I have performed on hundreds of weddings both as a DJ and as a Musician. 
Let's create the perfect play list together for your event. For more information, please access the contact page.
Optionally we can have The Houston Batucada Ensemble join the party with Brazilian style Drummers and Dancers to have the most amazing energy on your special celebration! Send a message for more details.